This is issue no. 111 of 180. The last issue saw a 40.84% open rate with 10.43% going to this [UNLOCKED] article on Instagram stories' bugs. I made a URL mistake 😔 yesterday, so I am trying this again. San Diego eCommerce agency BVAccel launched the new MVMT Watch site, yesterday. I'd love to hear your feedback via email.

New to this daily letter? Subscribe here.
Today's Top Intelligence (14 Reads)
How CNN is Fending off Digital Rivals [UNLOCKED]
MEDIA: CNN's top digital executive says the pixie dust is wearing off its digital competitors, such as Vice and BuzzFeed. He says audiences are responding to CNN's focus on serious journalism, as opposed to the lighter fare that is more common on many digital upstarts. Vice CEO Shane Smith, for his part, has made his competitive intentions clear. He once described the head of the company's upcoming nightly HBO news show, Bloomberg's Josh Tyrangiel, as an angry guy who'd love to—in a matter of speaking—stick it to CNN. Vice declined to comment on Mr. Zucker's comments.
Amazon is Wooing Women to Sell on its Marketplace
ECOMMERCE: Amazon is making an effort to woo more women entrepreneurs to its online marketplace, which attracts 300 million shoppers from 185 countries, by emphasizing the company's global reach and tools for efficiently building a budding business. The company made its appeal this week at its first Women's Entrepreneur Conference, which drew 300 e-commerce merchants to Amazon's global headquarters in Seattle. Amazon has hosted other events to help third-party merchants who sell goods on its marketplace, but this was the first specifically tailored to women.
How HotelTonight Clawed into The Black
ECOMMERCE: When HotelTonight hit its profitability target in April, the Blue Label "lasted about 10 minutes," Shank says. "There were a lot of high fives." At an all-hands meeting the following month, he revealed the plans to go public. Shank says HotelTonight is on track to double its revenue this year. Last quarter, it had about $25 million a month in bookings. Analysts estimate HotelTonight's commission on those bookings to be about 15 percent. Shank said that going public depends, of course, on the market being receptive to new tech stocks. "This is the next mountain to climb," he says.
Amazon's Secret Drone Testing Site
LOGISTICS: Daniel Buchmueller, the cofounder of Prime Air, Amazon's drone business, told journalists at a press event last month that Amazon's largest outdoor drone test site was somewhere in the UK. However, the company's PR team has repeatedly refused to give away any more information than that. The Civil Aviation Authority (CAA), which regulates drone flying in the UK, has also refused to reveal where it has given Amazon permission to test its drones.
The Race for a Driverless Taxi Service is On
INNOVATION: In a new report, we analyze the fast evolving driverless taxi model and examine the moves companies have made so far in creating a service. In particular, we distill the service into three main players: the automakers who produce the cars, the components suppliers who outfit them to become driverless, and the shared mobility services that provide the platform for consumers to order them. Here are some of the key takeaways from the report:
Who's Really Winning the Driverless Car Race?
DATA: The company has reportedly hired hundreds of engineers to work on the so-called "Project Titan," but has yet to unveil so much as a prototype (zero), let alone begin testing on public roads (zero). Crumbs of information continue to dribble out of Cupertino, such as the recent appointment of longtime Apple exec Bob Mansfield to oversee the car project. But with so many other companies making their automotive intentions clear, there's less and less reason to pore over Apple's cryptic moves (which is, of course, just how the company likes it).
This Sneakerhead Made a Stock Exchange for Shoes
DATA: The StockX website features a searchable database of about 5,000 kinds of sneakers, each tagged with a photo that rotates 360 degrees and pricing graphics and data from the shoe's release onward, including recent purchase prices on the site and elsewhere, 52-week highs and lows, and whether certain sizes cost more. The exchange lets buyers and sellers transact anonymously: When a sneakerhead clicks "buy," the seller sends the shoes to StockX's Detroit headquarters; in-house experts verify they're genuine and unused; and StockX delivers them.
Getting Started with AMP for eCommerce
ECOMMERCE: When the AMP Project first launched, the initial use cases and feature development focused on building AMP to support news and blog content. However, the AMP Project's ambition has always been making the consumption of any type of mobile content vastly better and faster than we had seen before. Ideally, the format should allow anyone to create high performing websites across many verticals—from news to retail to travel and beyond. Through the extraordinary progress and open-source collaboration to date, we have built AMP to be great at handling news and blogs.
What to Include in Automated Emails, for eCommerce
ECOMMERCE: Business owners typically despise chain emails. We delete most "template" emails — such as pitching services — within seconds. When it comes to ecommerce, though, stock messages can help increase sales. Yes, properly formatted automated messages can do wonders for ecommerce businesses of all sizes. When I talk about automation, I'm not referring to letting robots write content for you. I'm also not referring to email marketing, which is designed to bring visitors to the site. I'm talking about emails visitors may expect to receive while in the process of shopping, or soon after.
10 UX Best Practices for eCommerce Success
ECOMMERCE: "Nothing gets a visitor to bounce faster than slow-loading pages," says Ron Yates, the owner of Titanium Jewelry and Yates Jewelers. "Many studies have shown that slower page load speed equals lower conversion rates. Shoppers just won't wait around." "Forty percent of buyers will abandon a site that takes more than three seconds to load. And a one-second delay in page response can lower conversions by seven percent," says Ray Grady, executive vice president, CloudCraze. [ Related: 10 low-cost PR strategies for startups and small businesses ] "For fast load times (and checkout experiences), look at cleaning up and trimming down your code," says Jen Chow, UX research lead, Shopify.
How One Brand Is Bringing Custom Tailoring To The Masses
BRAND: There are certainly other businesses making similar products, but what makes J.Hilburn particularly fascinating is its direct selling model in which "stylists" are sent out into their local field to advise, measure, and ultimately sell to the brand's 100,000+ active customers. Unlike Savile Row, which is dominated by male tailors, the 2,700 stylists working for J. Hilburn are often women between their late 30s and early 50s. They live in suburban communities where access to tailored garments is admittedly limited.
Once Valued at $900 Million
ECOMMERCE: The startup, which sells high-end furniture and home decor in limited-time "flash sales," was founded in 2009 by Ali Pincus and Susan Feldman. Flash sales typically consist of a limited supply of excess inventory that is heavily discounted to sell quickly. One Kings Lane grew rapidly for several years and raised $112 million at a valuation of around $900 million in January, 2014. But a few months later, its CEO left and over the next 19 months, it slashed its staff and shut down one of its three offices. 
Coca-Cola, McDonald's and Samsung Won The Olympics
BRAND: McDonald's proved to be a big winner in Rio too, despite not having a very strong campaign and content strategy. Surprisingly, it was the restaurant in Rio's Olympic village that proved to be the most useful for the brand on social. There was a McFlurry of pictures and posts showing queues of athletes lining up for their free McD's and several prominent athletes shared photos of their post-game binges of nuggets, burgers fries and shakes. The biggest loser on social media was the International Olympic Committee itself and its stiff restrictions on using trademarks.
Maximizing Customer Retention: A Data Fitness Test
DATA: As marketers, we want to create a culture in which others can quickly acquire enough data analysis know-how to offer their unique contributions. Trust must exist at multiple levels in the process—in the data itself, in how it's labeled and in how it's structured. Without trust, an incorrectly informed analyst can easily mistake one data point for another with potentially disastrous consequences. Ease of accessibility and use is another factor in the mix. Information must be accessible in ways that are acceptable for their use and meaningful in their purpose.
Last Word: The VoiceFirst Hype Cycle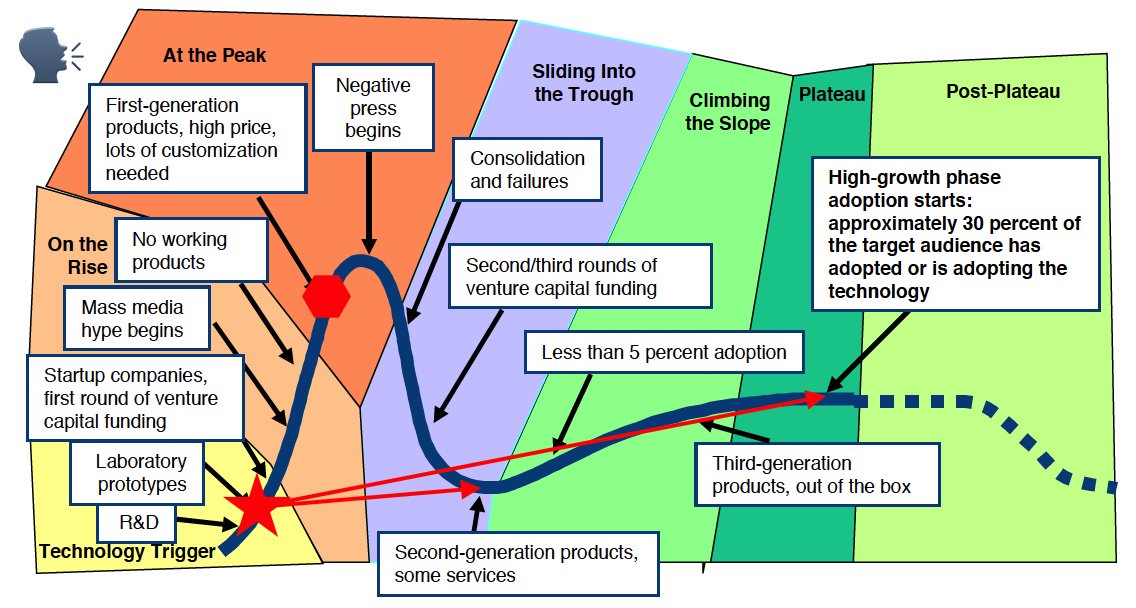 Some forward-thinking eCommerce brands will have a new workflow. Here is the VoiceFirst hype cycle. Imagine your Echo ordering your favorite jeans from Imogene+Willie, pinpointing your correct size, style, and shipping address. Fintech enthusiasts are already beginning hack this functionality into Echo, using Amazon's manifest of products as its list of possible products. Voice searched, voice purchased.

For online media companies, how do you sell advertising to consumers that purchase from desktop websites, less and less often?