Today's Top Intelligence (12 Reads)
GOAT: In Defense of the eCommerce Pivot
ECOMMERCE: In a world where millennial consumers increasingly reject status possessions, sneakers are one of the few categories that drive excitement, buzz and purchases among a passionate fan base. But it's not a market without its challenges. If you don't happen to be a rabid fan of, say, the Yeezy Boost 350 Pirate or even original Air Jordans, you may not know that high-quality sneaker fakes can run rampant. That's why the GOAT team quickly focused on security authenticity for buyers and sellers.
China is Now World's Largest Retail Market
ECOMMERCE: China will also remain the world's largest retail ecommerce market, with sales expected to top $899.09 billion this year, representing almost half (47.0%) of digital retail sales worldwide. With China having one of the most developed ecommerce markets in the world, eMarketer expects purchases made digitally will represent a globe-topping 18.4% of the country's total retail sales this year. China will continue to see massive gains in retail ecommerce over the next few years, with sales topping $2.416 trillion in 2020.
Tesla Unveils the World's Fastest Production Car
INNOVATION: Those cars, however, are limited-run supercars that cost $1.4 million and $845,000 respectively. For the first time, Musk said, "the fastest car in the world, of any kind, is electric. In the future, people are really going to look at gasoline cars in the same way we look at steam engines today: They're quaint, but it's not really how you get around." Here are the specs on the new Model S, which is big enough to seat five and is available now, starting at $134,500. 
Netflix + Spotify = Ultimate Media Conglomerate
MEDIA: If we go back to the ridesharing analogy, and Spotify is -- say-- the sexy, arguably overpriced Uber of the coming entertainment battle, Netflix is Tesla. Netflix and Tesla both have an equivalent market share, inspirational leadership, and cult followings. Both are sexy brands. Sexier brands certainly than Google or Amazon. Brands that-- like Apple-- get consumers and artists. You can imagine Tesla and Uber combined would be a more formidable combination against Google. 
Major Brands Are Betting Big on Podcasts
MEDIA: Now, thanks to the boom in popular podcasts like Serial and This American Life, brands including eBay, GE, Netflix and State Farm are betting on audio shows as the next great opportunity for customer engagement. And this time, wisely, they're not doing it alone. Brands are partnering with established podcast companies who not only have the skills and expertise in audio production, but also the existing base of popular shows that can be used to cross-promote branded content that generates a new source of revenue.
Personalized Subject Lines Boost Open Rates 23.5%
ECOMMERCE: Multichannel retailers sent 14.6% more emails in the second quarter than they did a year earlier. Retailers looking to coax shoppers to open their emails should make their messages personal, according to the new Experian Marketing Services "Quarterly Email Benchmark Report Q2 2016." The report finds that emails with a personalized subject line had a 23.5% higher open rate than retailers' other emails. In addition to personalizing subject lines, the report suggests retailers may dynamically populate the products a shopper sees in an email based on her past purchases or subscriber preference information.
The Bevel Trimmer, Tristan Walker's New Product
BRAND: The trimmer marks two important milestones for Walker & Company: It's their second product offering—a subscription-based shaving system, which combats razor irritation, was the first—and manufacturing it required electrical engineering expertise. Critics have questioned whether or not Walker & Co., which is based in Palo Alto, qualifies as a tech startup. The Bevel Trimmer should answer that question; it is mostly superior to its rivals. It was shepherded from concept to finished product by Mir Anwar and Mari Shelley.
The Squeeze of the Fashion Wannabes
BRAND: To regain cachet and maintain profit amid declining shopper traffic, companies like Kors, Ralph Lauren and Coach are slashing promotions and pulling goods from downmarket department stores. They're also culling lower-priced products and trying to introduce higher-quality goods, such as monogrammed leather bags.Coach said last week that this strategy is helping. Its bags and other products priced at more than $400 made up 40 percent of fourth-quarter sales.
Amazon Angers Mom-and-Pop Sellers
ECOMMERCE: Sellers say the suspension process is guilty-until-proven-innocent, forcing them to prove complaints are unwarranted or pledging to make improvements to get selling privileges reinstated. They also say that the e-mail appeal process wastes time and energy, and they often field the same request, often vague, seeking additional information without specifying what's wanted. The tension between Amazon and its sellers was on full display.
Bonobos' New Brand Ambassador is Jimmy Butler
BRAND: Butler helps position Bonobos as the menswear company for those men who don't have any doubts about what they want to be seen wearing in public. In the case of Butler, that apparently extends to floral print shirts — which probably are more than a bit of a stretch for some men less fearless than Butler appears to be. Butler isn't the most natural talent for the kind of on-camera work he is being called on to do in the new TV spot, developed for Bonobos by the Preacher agency in Austin, Texas. 
7 Mistakes for eCommerce Retailers
ECOMMERCE: If you're in the business of ecommerce, there's a good chance you've overlooked a number of aspects that contribute to your successes and failures. And let's be honest: there's nothing worse than letting things slip through the cracks without even realizing it's happening. In order to make sure you're avoiding these conversion and revenue-killing mistakes, take some time to conduct a thorough site audit. Let's look at some common ecommerce downfalls that can drastically impact your store's revenue, reputation and future.
Tristan Walker's Timeline and The Making of a Major 🔑
ADAPTED "LAST WORD." Just follow along, Tristan Walker's timeline is a joyful curation of customers who are organically mentioning his product. The one thing that I continue to notice about the persistence of the brand's founder / CEO / and chief promoter? The authenticity. For those who don't know, Bevel is a shaving system for men of color. It has since crossed over into the mainstream of men who want premium shaving equipment. After a recent Series B, the brand raised its tally to $30M over three rounds. Originally seen in Issue 112.
Graphic: Consumers Want Bolder Experiences, Fewer Things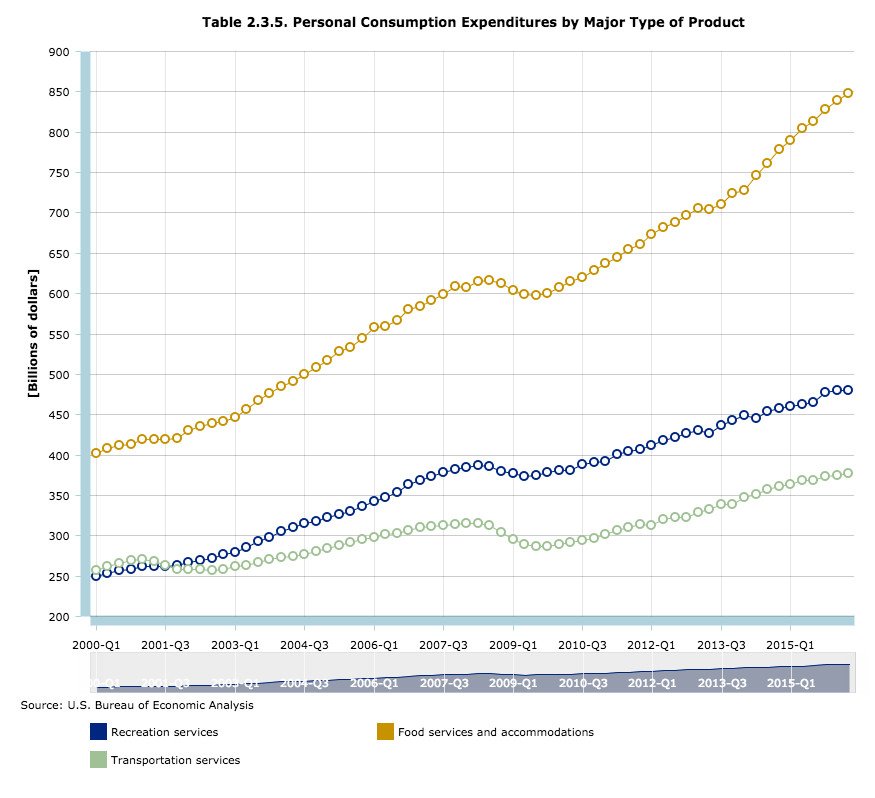 Consumers are beginning to increase the consumption of trips and unique experiences while de-emphasizing their appetite for big ticket belongings. This trend is becoming more evident during a time when digital products are beginning to outpace the purchase of physical goods. Another shift to note, the continued growth of photo and video based self-expressions over social media. I do believe that improved iPhone / Samsung / LG cameras and increasingly adopted video platforms (Snapchat, Instagram, Periscope, FB Live) will continue to motivate travel to new places and the photography of picturesque moments. Memories are now just as important as things and until Total Recall becomes a reality, experiential consumerism will continue to uptick. 

All in all, we will continue to see a fetishizing of travel and the commerce that is associated with it. These burgeoning categories include: tours and activities, alternative accommodations, inspiration (Frommers, Nat Geo, Travel and Leisure, Foursquare).