Today's Top Intelligence (12 Reads)
When Amazon is Pricier Than Walmart [UNLOCKED]
ECOMMERCE: Amazon's prices are far higher than Walmart and Target's for breakfast and beverage staples. That could hurt Amazon's ability to make inroads in groceries, one of the biggest retail categories that hasn't moved online as much as some other categories. The exception is AmazonFresh, Amazon's grocery delivery service, where Amazon is much more competitive with its traditional rivals. But the service costs $299 a year and is available in only a handful of markets. 
6 Eye-Catching Digital Marketing Stats
MARKETING TECH: Retailers are spending 52 percent of their digital ad budgets on mobile, per a report from online marketing researcher L2. The same research found that Instagram users are 70 percent more likely than people on other social media platforms to purchase items on their smartphones. L2 also reported that Victoria's Secret gets 26 percent of total interactions through its influencers, who are chiefly the brand's "Angel" supermodels.
Smartphone Apps Now 50% of Web Traffic
MEDIA: What's surprising about this list is Pokémon's ranking – something that proves there's still room for new apps to become giants in what's now a saturated market. ComScore says that, for as long as it has been measuring digital audiences, there isn't even a remotely comparable instance of a website or app capturing as large an audience as Pokémon Go did in such a short time. The closest example was Walmart's app when it debuted its Savings Catcher, which grew by 4 million users to 24 million over the course of 4 months.
Mall Operators Have Purchased Aeropostale
RETAIL: A consortium led by mall operators Simon Property Group Inc. and General Growth Properties Inc. won an auction for the assets of Aeropostale Inc., with a plan to keep open 229 of the the bankrupt teen retailer's 800 stores. The bidding group will also keep the chain's online business and licensing operation up and running, according to a statement late Thursday. A Manhattan bankruptcy judge must still approve the deal after reviewing the terms and any objections. A hearing on the matter has been set for Sept. 12. 
Online Shoe Buyers: Curry vs Durant
BRAND: The next NBA season begins in roughly two months. And it was roughly two months ago that basketball legend Kevin Durant announced he was joining the Golden State Warriors. That makes today the perfect day to look at some of the data in one of the more interesting, albeit not particularly consequential, rivalries in professional basketball: fans of Durant's shoe (made by Nike) vs. fans of teammate Steph Curry's shoe (made by Under Armour.) And what the data shows is that while buyers of both brands are rather fickle, Durant buyers are more loyal, based on share of wallet.
Google Analytics Now Provides Automated Insights
DATA: And the system is supposed to get smarter and better suited to each business' needs over time. There's a simple thumbs up and thumbs down button at the bottom of each insights card, so you can tell the system whether the data was useful for you. Google Analytics is also looking at other activity, like whether or not you're sharing insights cards with other members of your team, to determine what's resonating. Pahlavan also suggested that this is just one step in the evolution in Google Analytics, which is moving towards "more insights, less data."
Rental Cars Can Steal Phone Data
DATA: Here's something to think about the next time you plug your phone into a rental car: The vehicle may be slurping up and recording all sorts of data, including your location, personal contacts, and even your text messages and web browsing. That warning comes via a Federal Trade Commission blog post this week, which highlights a downside of so-called "connected cars." The gist of it is that, today, a strange car is just like a strange computer, and consumers should be careful how them connect to them.
Lululemon Gets a Market Warning
BRAND: Lululemon's shares had roughly doubled in two years before Friday's dip, as the company rebounded from a series of missteps, including a see-through pants fiasco, allegations of fat-shaming customers, and a former CEO who struggled to control what came out of his mouth.The company said that, despite depressed shopper traffic across the retail industry, sales were up 5 percent in the quarter from the year before, as it managed to raise prices on some of its most coveted products.
Asos to Sell Its Own Sportswear
ECOMMERCE: Asos, the online fashion marketplace, has paid £20.2m to end trademark disputes with the Swiss cycling clothing firm Assos, and German menswear retailer Anson's Herrenhaus, which both took their name-fellow to court over the similar brand names. Asos' chief executive Nick Beighton said the payouts, which draw a line under six years of infringement claims in countries including the UK, US and Germany, was the "right commercial decision" as he struck global final settlements with both firms.
Gucci Named Top Brand in Study
BRAND: The 400 KOLs researched in the report included fashion influencers and celebrity bloggers on WeChat and Weibo. Global analytics firm Bomoda said the researchers selected the 25 luxury brands to be studied. The company described it as a "representative pool of those we have observed making the most significant efforts in China in the past two quarters." The criteria included luxury brands that were actively working with KOLs. Behind Gucci was Dior at number two and Louis Vuitton at number three. Givenchy was ranked fourth and Chanel took the number-five spot.
Uber and Visa: Great Brands Win Markets
INNOVATION: Uber recently partnered with Visa to launch the "Uber Local Offers" program, where riders can earn Uber points by using a Visa credit card to shop at local merchants on the Visa Commerce Network. According to Uber PM Drew Quinn, there are no additional steps for riders to join the loyalty program other than make sure their Visa credit card used at merchants is their payment method in the Uber app. Uber takes care of the rest on the backend using geolocation, beacons and smartphone sensors.
Shipping Bankruptcy Leaves Retailers' Goods in Limbo
LOGISTICS: J.C. Penney said Hanjin is one of several ocean freight carriers that it uses and when it learned there might be an issue it began to divert and reroute its containers. It said it uses "a variety of transportation methods and ports" and right now does not expect a significant effect on the flow of merchandise. Target Corp. said it is watching the situation closely and Wal-Mart said it is waiting for details about Hanjin's bankruptcy proceedings and the implications to its merchandise before it could assess the effect.
Apple's Weapon in The Battle Against Spotify is Hip Hop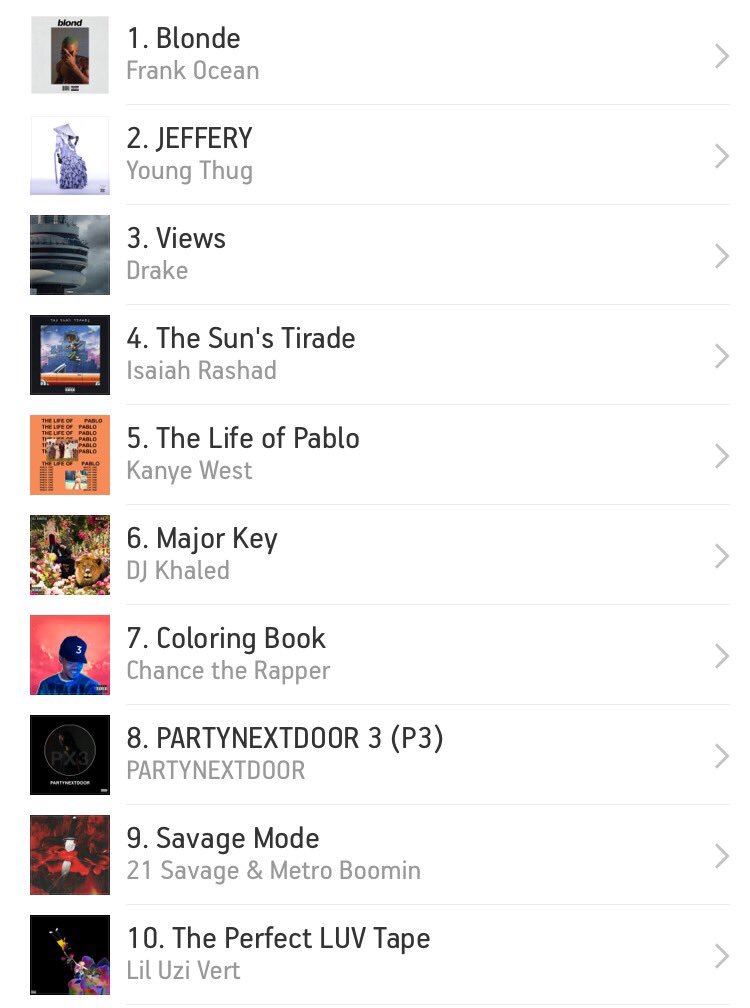 In my original tweet here, I cite a few points on the on-going saga between Apple Music, Tidal, and Spotify. Tidal has been rumored to be an M&A target and I've made a few assumptions as to why. In the battle of hip hop exclusives, it's between Tidal and Apple Music. Spotify, who does a great job of unearthing indie records and musicians, doesn't compete for the hip hop audience. Tidal, who took a different approach to the streaming wars, owns the rights to much of RocNation's rights (Jay Z, Rihanna, etc) and G.O.O.D. Music's rights (Kanye West and signees). Apple has grown to adopt this model and a Tidal M&A will complete the cycle.

And like I mentioned in yesterday's letter, Spotify is suffering the cost of paying labels. Profitability is nowhere to be found.

Apple on the other hand, is buying the rights to music and exclusive releases. In essence, rather than reselling a vendor's product for a 7% margin, they've acquired the brands and reaped much higher (and sustainable) margins. Apple's model of negotiating with artists for exclusive rights is one step closer to Apple owning the machine. Universal and Sony could one day go the way of record stores.

I don't expect much from music press but this one article tips the hat. If this Kanye West signee gave Apple Music an exclusive, Apple's all but finalized the acquisition of Jay Z's Tidal. Rdio's former employees are probably salty about that.