This is issue no. 93 of 180. Last letter saw a 😔 38.4% open rate with 14.8% going to this article on Sarah Krauss' $1B path and her water bottle brand. It was the most trafficked article, thus far. 
Today's Top Intelligence (12 Reads)
DNVB's Reshape the Retail Landscape
ECOMMERCE: I spoke to several other online start-ups that echoed the idea of serving untapped new markets. One was Primary, a year-old clothing company founded by Christina Carbonell and Galyn Bernard, former executives at Amazon. Primary makes so-called essentials for children — logo-free pants, shirts and other clothes that don't shift according to fashion trends. Basically, it offers a way for parents to find specific clothes they like, then to buy the items in several colors and sizes as their children outgrow them.
Why Apple TV is Finally Turning Marketer's Heads
MEDIA: Despite the first Apple TV launching in 2006, it is only now that brands are seeing the opportunity and including the platform in their marketing strategies. Just Eat, the online food order and delivery service, is launching an "industry first" group-ordering experience on Apple TV. It works by syncing its Apple TV app with any mobile phone connected to the same Wi-Fi, to allow friends in the same room to make combined orders from a number of devices.
Victoria's Secret Looks to Athleisure for Growth
BRAND: Victoria's Secret made its name by showcasing sexy models in lacy lingerie. But now it is looking to broaden its appeal—and sales—with a line of workout wear intended to boost the confidence and sex appeal of those wishing to rock its lingerie—or simply feel and look good. That's the idea behind Victoria Sport, which offers sports bras (from $15) and leggings that put the emphasis on fit, style and comfort—along with VSX appeal.
4 Obstacles Preventing eCommerce Conversion
ECOMMERCE: You could be attracting highly targeted website traffic, with buyer-intent, through SEO, social media and email marketing, but that doesn't guarantee it will convert into sales. Why? Sometimes a simple problem with your website will create an obstacle and kill your conversion rate. Here are four common obstacles that could be responsible for preventing your website from converting and generating revenue.
Snapchat's Camera Shows its Future [UNLOCKED FOR FIRST 30 CLICKS]
MEDIA: Snapchat's focus on the camera section of its app could allow it to expand into features like visual search. It's a valuable area for the company, and one where it has an advantage over its social media peers, which are often reliant on a phone's native camera app for taking pictures.
Must Coca-Cola Accept Its Decline?
BRAND: Coca-Cola has had a difficult couple of years. Consumers are increasingly moving away from sugary drinks, and the announcement of a UK tax on soft drinks, which will come into force in 2018, as well as the Government health committee's damning childhood obesity report, have put renewed pressure on the soft drinks industry.
Best Ecommerce Platform For 2016
ECOMMERCE: Picking an ecommerce platform is one of the most important steps you will take in your journey as an entrepreneur. Sure, all ecommerce platforms have the same basic features. You can take payment online and send customer products. It can be hard to tell how seemingly minor differences in features and performance can have a major impact on your bottom line [see infographic] later – but they can.
Shopify's Kit Launches Goals
ECOMMERCE: Goals understands where you are in the evolution of your Shopify store and sets targets accordingly. It then helps you reach these objectives, not just through intelligent suggestions — such as calculating how to get your first 100 likes, growing sales by 10 percent in a month, or reaching your 25th sale — but also by working out exactly how much you'll need to spend on advertising and other growth tactics to get there.
DHL to add US eCommerce Distribution Centers
ECOMMERCE: DHL aims to capitalize on the global demand for products made in the U.S. and increase its e-commerce footprint in the U.S. "It is expected that 1 billion people will shop online and across borders by 2020 with the U.S. being the most popular origin for 25% of consumers worldwide," says Charles Brewer, CEO of DHL eCommerce. Consumers in the Asia-Pacific region will generate much of the growth in e-commerce, and they buy goods online that are unavailable or cost too much in their home country, DHL says.
New York Times Reports Ad Sales Decline
MEDIA: Like other newspaper and magazine publishers, the Times has found it difficult to cope with a steady decline in print ad revenue in recent years. In an attempt to overcome this, the company has been pushing into digital offerings with investments in technology and initiatives such as distributing Google Cardboard virtual reality headsets to subscribers. The Times has said that 2016 would be "an investment year" and that it would invest more than $50 million over the next three years to strengthen its digital presence outside the United States.
Oracle Acquires eCommerce Firm NetSuite
ECOMMERCE: Buying NetSuite positions Oracle to offer business software, including e-commerce technology, to small and midsized companies as well as large ones.n"Oracle and NetSuite cloud applications are complementary, and will coexist in the marketplace forever," says Oracle CEO Mark Hurd. "We intend to invest heavily in both products—engineering and distribution." Zach Nelson, who has been CEO at NetSuite since 2002 and previously was Oracle's vice president of worldwide marketing, says the deal will "accelerate our pace of innovation."
Groupon Goods' Revenue Grows 2% in Q2
ECOMMERCE: Groupon, No. 26 in the Internet Retailer 2016 Top 500 Guide, reported today that revenue for its Goods division rose 7.6% during the second quarter. Moreover, those sales are producing more profit for the company than its physical goods sales in the past, the retailer says. That's part of Groupon CEO Rich Williams's strategic push to "move away from empty calories" toward sales with a larger margin. In North America, for instance, the company's gross profit from Goods rose 37.4% to $42.0 million from $30.6 million a year earlier.
Last Word: Apple's Most Recent Patent Can Tell Us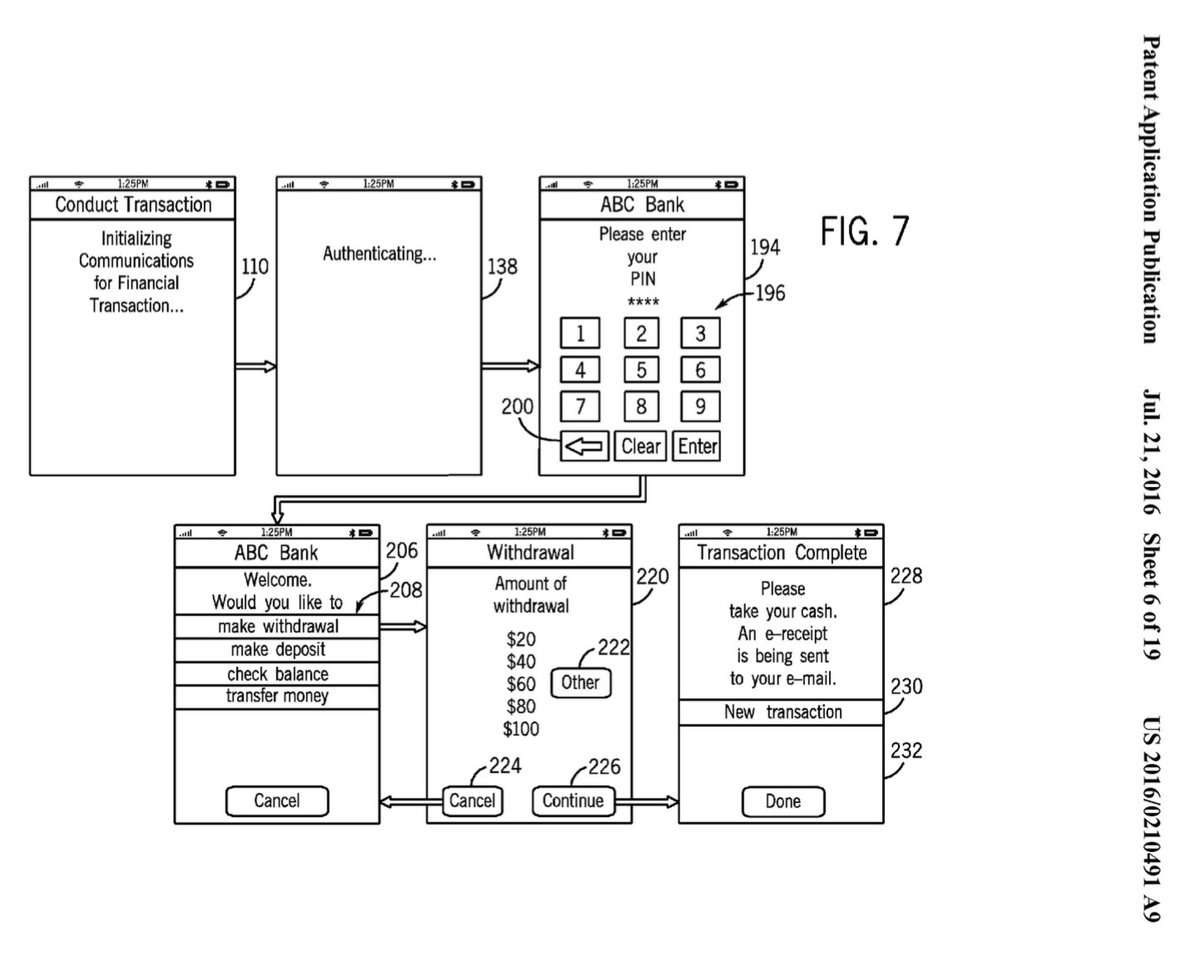 In the last decade, we've watched ad dollars shift from print to digital, commerce shift from physical to digital (and then from desktop to mobile). We've watched quarterly reports that make mention of Facebook's profit triple, quarter over quarter as 84% of all new revenue orinates from iOS and Android devices.

If you're really bored, read Apple's latest patent and how their new mobile ATM system (in iOS generations to come) will replace our direct relationship with Visa, MasterCard, and American Express - effectively reducing credit card companies to token service providers.

The first article of the day is on new generation of retail that has chosen to rely heavily upon online sales in order to own the relationships with consumers (versus distributing through brick and mortar and passing along ownership to the physical retailer). We are watching more and more financial and consumer operations occur within the confines of our mobile devices and as the consolidation of those data driven operations continue, the value of digital-first eCommerce brands and the marketing / digital PR / and media associated with them will increase with it.

The appeal of DNVB's wasn't direct to market ease, it was a deeper understanding of each and every client. And how to reach more of them more efficiently than the old guard of media and commerce.