This is issue no. 182. The last issue had a 45.53% open rate with 5.76% of you visiting this article on the Why is Content eCommerce's Missing Link? Brief: Gilly Hicks is relaunching. Private Equity firm L Catterton makes a safe bet on Kopari Beauty. Top 10 Takeaways from the GGV User Growth Masterclass.

Q. So why are so many well-established retailers, particularly big-name department stores, struggling?


A. It's because they continue to believe the products they carry are important. It just isn't true. You can buy a Mr. Coffee machine or a blue t-shirt in hundreds of places. The problem is that if I were to drop you, blindfolded, into many of these larger stores and then turn you loose, you would have no idea where you are—they aren't differentiated in any way. The retailers that are winning deliver on value but provide unique customer experiences. Amazon knows this, too. That's why the emphasis has shifted from its products—it has everything—to the experience of shopping with Amazon Prime.

- Sarah Mahoney, Media Post

New to this letter? Subscribe here. 1 of 3 Partnership Opportunities has been filled. 
Today's Top Intelligence (12 Reads)
The End of Cookie-Cutter Luxury Stores
MALL RETAIL: This has led to ever-larger flagship stores, cookie-cutter store designs and environments, 'selling ceremony' manuals and centrally-controlled buying and merchandising. For the brands, the advantage has been guaranteed quality standards. The disadvantage, of course, is that everything looks and feels the same, wherever you are, whatever the brand.
PayPal Talks payments with Amazon
ECOMMERCE: PayPal separated from EBay -- Amazon's onetime arch rival -- to concentrate on expanding its electronic transactions business without being shackled to the slow-growing online marketplace. Schulman, who became CEO after the split, has been forging agreements in an effort to increase the number of people using PayPal and the frequency with which they use it.
NPD Asks: Are Sneakerheads Important?
DATA: The sneakerhead "press" has little influence outside the sneakerhead community. The sneakerhead media is comprised of everything from very large and sophisticated publishing organizations, to guys doing YouTube videos in their mom's basement. All live in fear of offending the brands that they depend on to keep them fed with pictures and information about upcoming releases. In the sneakerhead press, there is very little original content and frequent cut-and-pasting of content from other sources. 
Jack Erwin's New Nationwide Marketing Channel
OMNICHANNEL: They've given Nordstrom a curated collection to be stocked at ten locations in major cities where Jack Erwin is currently not, among them: Chicago, Dallas, Houston, and Los Angeles. This is important. JE is based in NYC, but Nelson and Gerson have clusters of loyal customers in big cities nationwide and fully grasp that many customers still want to experience the shoes in person before buying. Since JE has just one showroom at the moment (in NYC), Nordstrom helps them get their shoes in front of shoppers in large hubs outside of Manhattan. By 2PML Reader: LeanLuxe.
What Can We Learn From Warby And Casper?
ECOMMERCE: Casper operates only online, and the process of buying a mattress is historically something that was almost always done in-store. How could someone buy a mattress without testing out its comfort? Casper has certainly surpassed this seemingly obvious challenge, as their forecasted growth is quite impressive. Warby Parker has about 50 stores in the U.S. and Canada, but the majority of their business is done online.
Stitch Fix Wants to Go for Retail's Jugular [UNLOCKED]
ECOMMERCE: Katrina Lake, CEO of online retailer Stitch Fix, for years has expected a reckoning in retail—and it's starting to play out. Brick-and-mortar retailers like Sears and Macy's have lately been closing stores as they grapple with declining store traffic. It presents a potential opening for Stitch Fix to prove out its unusual retail model and start "planning to be ready" to go public, she says. To get there, Stitch Fix must rise out of relative obscurity. 
The Future of AI in Advertising
AD TECH: For all the abilities AI will bring, there are some possible pitfalls that marketers must be careful to look out for. While it's tempting to see AI as a solution to all digital advertising issues, there's a danger that irrelevant use or bots that pretend to be human might irritate consumers, which means utilizing AI transparently and only when it enhances the user experience is vital. 
How Sears Arrived at Death's Door
MALL RETAIL: Since then, Wal-Mart has remained a powerful player in the retail industry. Meanwhile, Sears and Kmart's now combined enterprise is on a death watch as sales continue to fall and losses mount after years of missteps and failed turnaround plans. As Sears Holdings continues to close stores, open new lines of credit and sell valuable brands, some analysts say it's only a matter of time before the once-dominant retailer files for bankruptcy. 
Struggling Abercrombie Cutting 150 jobs
MALL RETAIL: In November's third-quarter earnings report, Abercrombie announced that same-store sales, a key retail metric, fell for the third straight quarter and profit plummeted 81 percent. Then, in December, Keybanc Capital Markets analyst Jessica Schmidt wrote in a note to investors that she was seeing "continued challenges despite efforts to reposition the brand." "While we have noticed some improvement at the Hollister banner, we expect issues at Abercrombie & Fitch to more than offset that," Schmidt said.
5 Ways Technology Is Changing eCommerce
ECOMMERCE: To better serve customers, ecommerce sites are finding they must adapt to the new customer service standards set by technological improvements. This means servicing customers on the various channels they have access to. Brand websites, email, Facebook, Twitter and even Instagram are all being used by customers to connect with brands. Today's ecommerce sites have to use these platforms to connect with customers, as well.
eCommerce is Still in Early Innings
ECOMMERCE: Picking the big future winner in e-commerce is tough. There are a number of companies fighting for a slice of the pie. E-commerce platforms like Amazon, eBay, and MercadoLibre make it possible to order practically anything online. Companies like Shopify and Paypal help individuals and businesses transition to the digital world. The key thing to remember is that, with a market opportunity this big, the rising tide may lift several boats.
Wet Seal Closing All Stores
MALL RETAIL: Versa Capital Management, a private-equity firm, later bought the company out of Chapter 11 bankruptcy protection for $7.5 million in cash, and at the time, promised to keep at least 140 stores open. But Wet Seal's business never recovered.The liquidation of Wet Seal comes on the heels of several bankruptcies of mall stalwarts in the last two years, including American Apparel, The Limited which this month closed all of its stores, as well as Aéropostale and Pacific Sunwear.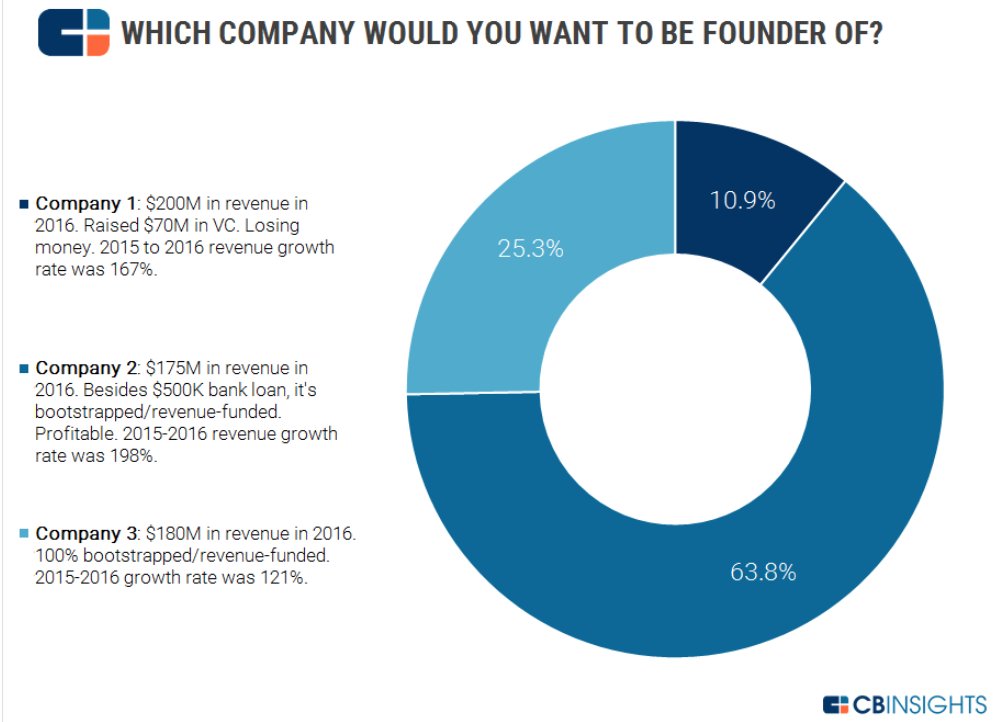 This recent graphic from CB Insights was a great illustration of how fundraising is tied to the startup hype cycle. Represented are three real companies in the DNVB mattress industry: 1) Casper 2) Tuft & Needle 3) Saatva. Casper receives the overwhelming mindshare of press mentions while Tuft & Needle and Saatva appear to be in a much healthier position for longterm growth.