This is issue no. 183. The last issue had a 46.75% open rate with 7.04% of wondering what you can learn from Casper and Warby. Data Brief: 52M Americans grocery shop online, desktop traffic dies on weekends.

The extremes inspire passion which drives engagement; "broadly acceptable" doesn't go anywhere.


This has profound implications for products and politics. First and foremost, it is fundamentally misguided to simply view "digital" as another channel that you layer on top of traditional marketing/campaign tactics like TV advertisements. In fact, products and politicians designed for the TV age — that is, meant to be palatable to the greatest number of people — are at a fundamental disadvantage on platforms like Facebook. The products and politicians that win inspire passion, stirring up a level of engagement that breaks through on a scale that far exceeds an ad buy. To put it another way, above I mentioned "paid" media and "earned" media; what matters on the Internet is "inspired" media. - Ben Thompson, Stratechery

New to this letter? Subscribe here. 2 of 3 Partnership Opportunities have been filled. 
Today's Top Intelligence (10 Reads)
UPS Fails To Capitalize on the eCommerce Boom
ECOMMERCE: It's the latest example of UPS getting caught somewhat flatfooted by the e-commerce boom, and that's making the threat posed by Amazon.com Inc.'s recent interest in starting its own logistics business loom all the larger. UPS and its rival FedEx Corp. have tried to downplay the immediate impact of having the e-commerce giant as a competitor and Amazon for its part has insisted it's trying to supplement the carriers rather than replace them, despite a steady drumbeat of investments in shipping capabilities. 
Tech IPOs' First Year Can Be Tough [UNLOCKED]
DATA: But the biggest issue will be Snap's business performance. Twitter, for example, ran into problems expanding its user base and advertising revenue that other rivals did not, and is trading 62% lower today than where it first opened. Groupon faltered more quickly, failing to grow revenues as enthusiasm for its email offers from consumers and businesses dwindled, and was down 85% below opening price by the end of the first year.
Starbucks Rolls Out Voice Ordering with Alexa
VOICE FIRST: The Alexa ordering skill is more of a no-brainer. If there's anything the many, many users of the Amazon Echo and other Alexa-enabled devices like to do, it's talk to Alexa — for a number of reasons, but especially for ordering things online. Asking Alexa to place their usual order from the local Starbucks should come very naturally to them. It's not clear whether or not Starbucks and Amazon are working together in a more formal partnership in support this capability, but creating this skill probably didn't require much to happen at a corporate level.
On The eCommerce Marketplace Revolution
ECOMMERCE "The best retailers are the best storytellers, and they do that with the brands they work with and the products they sell," Josh Wexler, CEO of marketplace automation platform RevCascade (which worked with Crate and Barrel to launch its marketplace), told Retail Dive. "I think that by selecting who you want to participate in your marketplace on an invitation-only basis, consumers value that curation, and the buying team at Crate and Barrel has embraced this [change]. 
Under Armour Aims for A Luxury Audience
BRAND: Plank said Under Armour has learned that it must stay premium to win at retail stores—that is, avoid being sold in discount environments. "The role both we and our retailers expect us to play is as a premium, full-price brand," Plank said. "This means amplifying our agenda for newness and innovation at every price point, as our partners expect UA to be the premium brand of choice at their stores." Staying premium means continuing to focus on athleisure—a term Plank very clearly does not like, and often avoids using. 
Walmart Should Go All-In on Free Shipping
ECOMMERCE: Meanwhile, Amazon's customer relationships keep getting stickier, as Prime membership goes beyond free shipping and expands to video, Kindle Library, and the Echo. Walmart said getting rid of Shipping Pass was "just the beginning" and that it hopes to grow its e-commerce business more quickly. If so, it shouldn't let a measly $35 shipping minimum hold up progress. 
Snapchat Just Opened Up Its Ads API
MEDIA: So, if the past two years have been about Snapchat capturing the industry buzz, 2017 appears to be when Snap gets serious about generating hundreds of millions of dollars in revenue. The company is expected to file its IPO on the New York Stock Exchange as early as March. Here's part of the reason why there's so much hubbub around Snapchat: Per Khan at the IAB conference, the average user—typically from the coveted millennial demographic—opens the app 18 times per day.
Amazon Prime Aims for Grocery
ECOMMERCE: Early research shows that Prime shoppers are willing to shop their local grocers online. A survey of more than a thousand Prime customers conducted last year by financial services firm Cowen Group found that 70% buy Prime items multiple times a month, and nearly one third purchase items from a local store that had partnered with Prime Now. Also promising was the conversion of millennial shoppers: 33% of those 18 to 34 year olds who said they bought Prime products regularly also purchased goods from local grocers.
On Snapchat's Exploding Revenue
MEDIA: The most revenue growth is projected to come from the Stories format, which eMarketer projects will be bigger than the Discover format in 2018. The Live Stories section is a curated collection of snaps, submitted by users or brands at a specific event edited together by the Snapchat staff. EMarketer's "Live Stories" figure also includes ad revenue generated from the "Stories" that users share with their Snapchat friends.


Last Word: A Retail Delegation Travels to Washington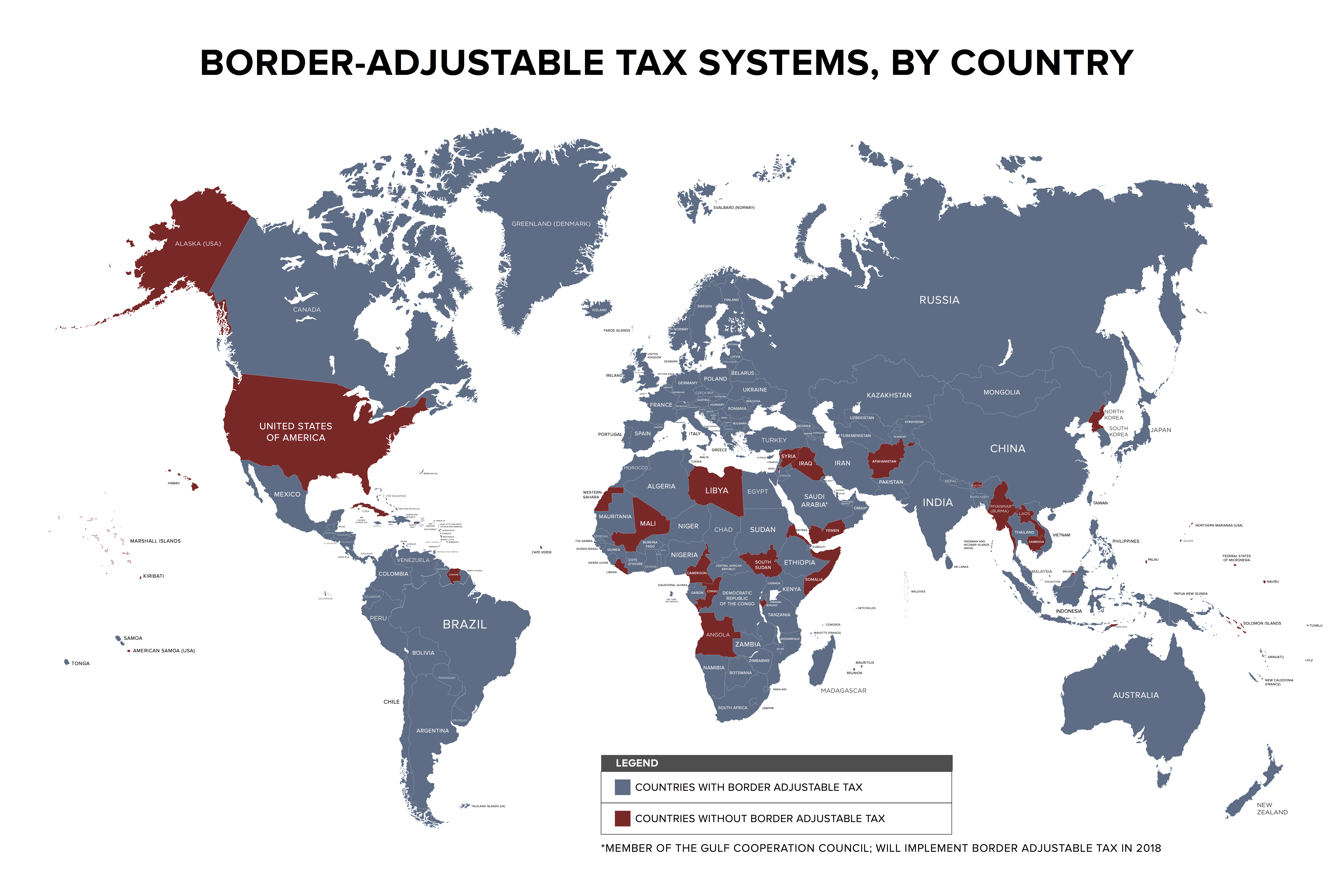 The Ways and Means Committee issued  this Jan 24th statement on the same day that a 100+ member delegation of retailers from Columbus, Ohio traveled to Washington to address the potential pitfalls that all (foreign-manufactured) major retail brands will face when this tax reform is enacted. The NRF-backed delegation included the Columbus-based brands: DSW, Ascena, Abercrombie & Fitch, and Value City. Columbus is also the headquarters to retail brands like: Victoria's Secret, Bath and Body Works, La Senza, The Limited, and Express. The collective concern of Columbus' retail delegation is palpable.

A major retail senior financial analyst submitted the following to 2PML:

"Obviously this is a long way from being law, but I'm worried. It's not cut and dry. Lot of retailers that may finish goods in the US use imported intermediate goods. This impacts everything."

It's an interesting time for fashion retail in the United States. While "Modern Luxury Companies" are thriving (they are extensively covered in LeanLuxe), it's hard to ignore the many variables that will affect their ability grow. For one, the young brands that manufacture in Asia will have a complex set of issues to address.

For existing domestic manufacturers, the impending policy is a favored one. These startups and heritage brands have been managed to grow on gross margins of 45% vs traditional retail gross margins of 80-90%. Think everyone from Mizzen+Main to Filson, Red Wing Shoes, Gitman Brothers, and L.L. Bean. Brands like these will benefit from these tax reforms. But it's not all fun and games when a projected six million American retail workers will be affected by these pending regulations.

The fashion industry's low margins have punished companies such as the recently sold American Apparel, which tried to sell affordable, mass-market clothes while offering its employees living wages. The share of domestically produced clothing in the U.S. in 2015 was 2.7%, down from 10.2% in 2005 and 46.2% in 1995, according to the American Apparel & Footwear Assn. Over the same period, apparel consumption has grown more than 60%. 


"There's absolutely no possibility of fashion making a reentry to the U.S.," said Bjorn Bengtsson, a professor at Parsons School for Design in New York. "The reason is labor. Most U.S. manufacturers are having tremendous difficulty finding skilled labor. We have to train people. But even then, salaries are not going to be as low as in countries like Bangladesh and Myanmar." - David Pierson, Chicago Tribune

eCommerce will very quickly become the go-to investment to reduce costs for many of these companies, large and small. As costs to manufacture rise, the retail workforce and their real estate will shrink.

However, these shifts could be a boon for digital advertisers and media agencies. But as mall retail continues to dive, as consumers shift to Amazon, etc. for retail, who knows how many of our great retail brands will maintain throughout the impending transition from bricks to clicks and foreign-made to domestic.