This is issue no. 171 of 180. The last issue had a 43.51% open rate with  11.2% of you visiting this article on how to make your brand likable. Wow. 👇🏾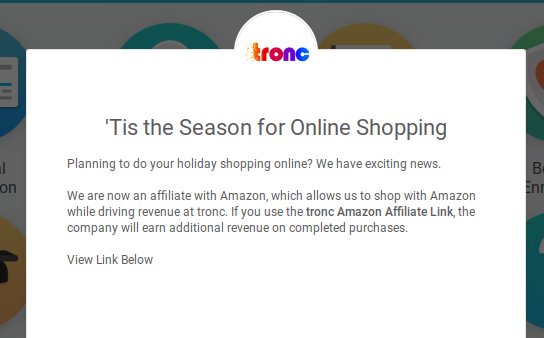 Topic: Should 2:00 PM Links continue after Issue 180? Email me at web@2pml.com, I'd love to hear from you.

New to this daily letter? Subscribe here.
Today's Top Intelligence (10 Reads)
What Acquisitions in 2016 Tell Us
INT'L ECOMMERCE: A few weeks ago, China's biggest e-commerce company Alibaba acquired its South-east Asian counterpart Lazada at $1.5 billion valuation. There have been rumours of Alibaba acquiring Snapdeal in India, where it has a stake. But Sanjeev Aggarwal, Co-founder and senior MD of Helion Ventures, is of the opinion that acquisitions should not be done for scale. "Two competitors merging is not very good value for capital. Buying companies for capabilities that will take a long time to build is more useful." 
Angry Amazon Pilots Warn Us
ECOMMERCE: The ad campaign comes nine days after pilots for one of the airlines, ABX Air, were forced back to work by a judge after they had walked off the job over understaffing issues resulting in more than 8,000 emergency flights on what should have been off days for pilots. Amazon had said it wouldn't resume work with the airline until it was sure another strike wouldn't happen. But a spokesperson for the pilots union told Recode on Friday that Amazon had started working with ABX again last weekend.
Coach, Kors, and Kate Spade – Commodified
BRAND: Rather telling, she wrote, were the then recent (underwhelming) fiscal performances for this trio of brands. The figures, based on financials available on August 2015, painted a grim picture. At $1 billion, Coach's revenue for its fourth quarter that year had fallen by 12 percent from the year before, and it profited only $11.7 million versus the $75.7 million for the same quarter in 2014. At Kate Spade, shares by August 2015 had fallen by 35 percent since the start of 2015.
The Making of an All-American Business Nightmare
BRAND: American Apparel was not necessarily destined for greatness when its founder – then just a high school kid – had a business idea: he would sell t-shirts. Yet, within the past ten years, American Apparel has been in the news consistently for the past decade for a variety of reasons. There were the scandalous advertising campaigns, for which the brand has become known; there was the news of its early financial success; and its staunch dedication to manufacturing in downtown Los Angeles.
How to Win at eCommerce
ECOMMERCE: Dollar Shave Club wasn't bought for a cool $1 billion because Michael Dubin, its founder, did such a great job meeting with consumers and getting his products into big-box retailers. Instead, the company reached the stratosphere because it realized that modern customers care more about convenience and quality than visiting a store or office in person. 
Unilever Buys Living Proof
BRAND: The patented formulas were designed a group of MIT scientists and are meant to tackle common hair woes, such as frizz and volume. "Unilever shares our deep commitment to science, quality and innovation, making them the ideal partner to take us to the next stage of our journey," stated Grace Ray, chief executive officer of Living Proof.
Their Product Automates Photography for eCommerce
ECOMMERCE: Instalog can be imagined to be like an oversized microwave. One just has to open the door, place the product on a turn table and choose the sites where the product has to be uploaded and then the software takes over. "You just need to orient your product in the centre of the turn table.. then choose the sites where you want to upload the pictures," said Chauhan.
Silicon Valley's Least Favorite Word Is Diversity
TECH: A recent conversation with a well-known entrepreneur, who has graced recent magazine covers, made me feel ill. He argued that some professions are destined to be single-sex. Nursing is dominated by women. So it is OK that tech is dominated by men. As a result, he refused to change his recruiting practices or company culture.
Snapchat is Two Steps Ahead of its Peers
MEDIA: Even if an app can stand out enough to prompt a consumer to download it from among a list of millions, it then faces the challenge of enticing him or her to use it enough times to recuperate development, maintenance, and marketing costs. To make matters worse, those marketing costs have hit record-high levels over the past year as discoverability has become more challenging.
Graphic: The Wearable Device Wars


The above is just a graphic, if you would really like to read more about it, you can see more details here.