This is issue no. 28 of 180. Last issue saw a 48.6% open rate with 18.55% of you going to this story on brands with the most loyal followers.
Friday (4/29) at 4 PM EST, we will have our first 2PML live chat featuring: Everette Taylor of Millisense, Deray McKesson of Campaign Zero, Kevin Lavelle of Mizzen+Main, Jareau Wade of Tilt, and the Mike Isaac of the New York Times. More information will be available at 2 PM tomorrow. Tune in!
Today: 8 things that you need to read.
Small Publishers Are Left Adrift By The Shift To Platforms
MEDIA: For publishers with more limited resources, managing a platform strategy means being ruthless about where they place their bets. The Awl Network has focused on branded content, leveraging its production quality and trusting audience, and has won some big campaigns this way. On the content side, they'd like to do more podcasts and original video
How Facebook Could Rig the Election
DATA: Facebook is a monolith unlike any that's ever existed before. Its power extends beyond merely influencing what we think or how we feel (which, by the way, it definitely does). Facebook's proven to have a direct, measurable effect on what we do.
Luxury Brands Ease Into Snapchat
BRAND While Snapchat's engagement rates are unknown, consumers watch 8 billion videos on the platform daily, a milestone that its competitor Instagram has not yet reached. Video is only 6 to 14 percent of content on Instagram, depending on the sector, whereas video makes up more than 50 percent of Snapchat posts.
Snapchat Content Fuels Jump to 10B Daily Video Views
MEDIA: The first screen of the app is a camera, prompting users to share what they're seeing or doing. Users can decide whether to send their snap directly to friends, where it disappears after it's watched, or post it to their Snapchat Story, where it can be viewed for 24 hours by a broader audience.
Tesla Can Be Summoned with Amazon's Echo
DATA The conclusion here is that no cloud API is truly unpublished. The real power of any cloud-connected platform, whether it be an iPhone or an amazing electric vehicle, may only be fully realized by building and encouraging a vibrant developer ecosystem.
HBO And Beyonce Are Changing The Music Industry
MEDIA: Media outlets didn't even know how to describe the work of art when the project surfaced. From 9-10pm on HBO it was seen as a narrative musical telling the cohesive story of 12 different tracks journeying from anger and denial to redemption. Soon after it was a digital playlist, streaming on Tidal before being available for purchase on other services.
Under Armour CEO Kevin Plank Gets Into The Whiksey Biz
BRAND: Sagamore Spirit is not part of Under Armour, but it is part of Plank's sprawling project in Port Covington, where a five-acre whiskey distillery will open next year along with Under Armour's new global headquarters. The total size of Under Armour's project in Port Covington amounts to 260 acres.
Facebook Topic Data Is an Advertising Game Changer
DATA: Brand marketers that use social media listening tools may think they have no shortage of data to go to when they need customer insights—posts, likes, shares and links are a great way to get a better understanding of your audience. However, there's one source of data that your social stack is missing: Facebook topic data.
Last Word: Hyper-marketing in 2016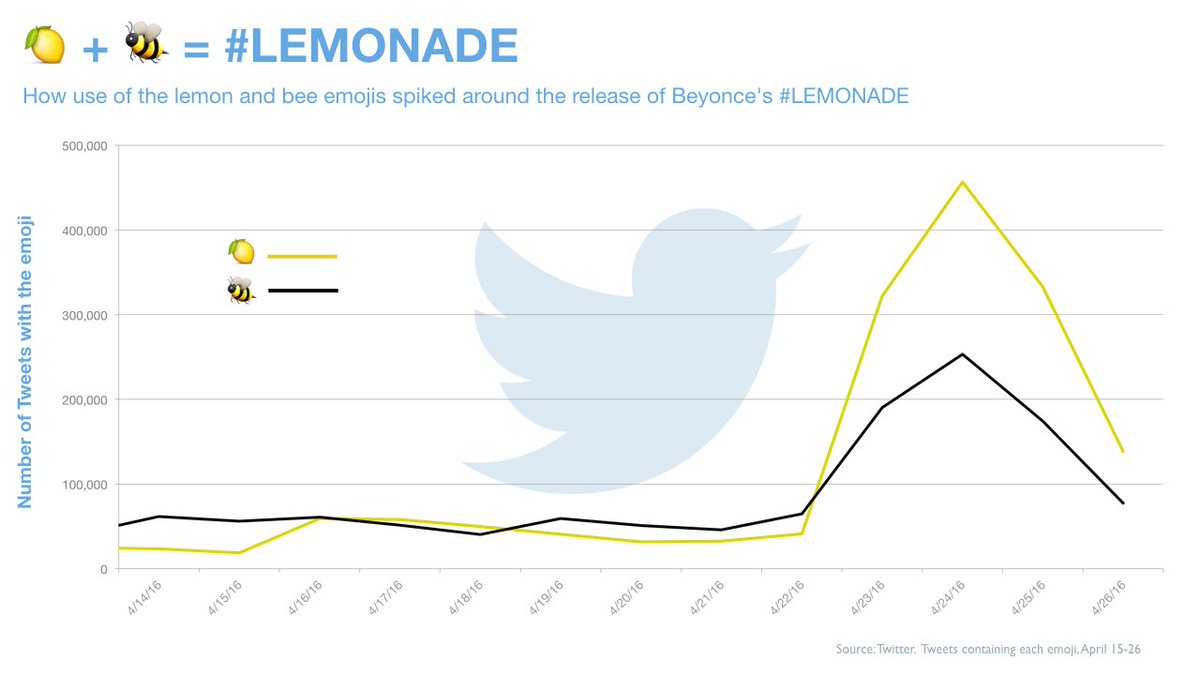 This curated letter was designed to help folks like yourself stay on top of the micro shifts that can occur between unrelated industries and platforms. In a recent issue, I covered the growth of the emoji for amplified marketing. Above, you can see how Beyonce's album title - Lemonade coupled with the 🍋 took word-of-mouth marketing to a different level. The lemon emoji was used on Instagram, Twitter, and Snapchat. Overnight, it was ubiquitous. Beyonce's marketing efforts generated heat for the following platforms: Tidal Hi-fi and iTunes. HBO Now peaked in the top 10 of the app store sales, as well.
Emoji, the new hashtag. Meme, the new billboard.
This week's example of amplified marketing will explore even more facets of these data-driven branding concepts. Rapper / Artist Aubrey "Drake" Graham is a savvy marketer. His latest album cover for tomorrow's Views From The 6 was what we will call "meme sauce." The viral spread of his album cover was inevitable. It's been meme'd over 30,000 times on Twitter, achieving and estimated 14,000,000 impressions since Monday. It's been taken one step farther by a Silicon Valley engineer who has .gif'd the meme for a project called "Drop Drake".
Great brand marketing occurs in concentric circles, these moments expand the reach of a product well beyond its initial station. As such, Drake felt that this album launch was time to launch his first eCommerce site today - October's Very Own on Shopify Plus. We are watching the relationships between media, platform, and eCommerce meet more often.